Check your email content for errors.
Validate content
On this tab the following validations are executed:
Are all of the used personalization fields correct?
Are all of the used fields mapped?
Are all of the used images correct?
Are all of the used hyperlinks correct?
Is the HTML correct?
Use the button on the top right to re-execute the validation.
Only validation errors are shown.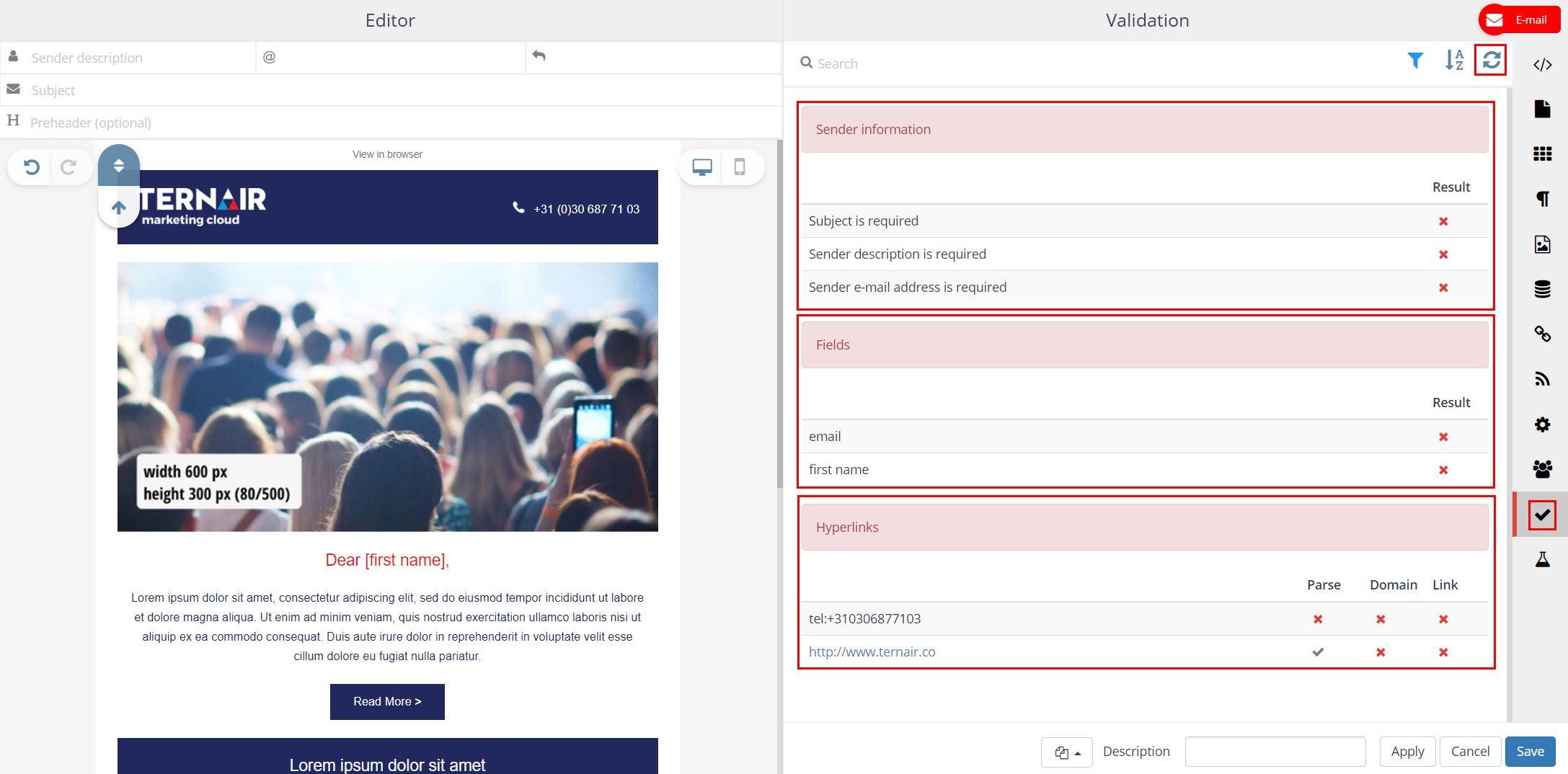 | | |
| --- | --- |
| Icon | Description |
| | Show all results |
| | Sort alphabetic |
| | Refresh |
Errors can be used as input for altering the email content. Close the 'Validate content' screen to continue configuring the email.
If a landing page is also referred in the email, errors that occur when validating the landing page are also shown.