Global snippet library
A global library is available for snippets (recognizable by the globe icon). These are maintained by Ternair and can be used directly by users to create an e-mail.
See email – snippets for more details.
Document outline view
Email editor has been enhanced with a document outline view.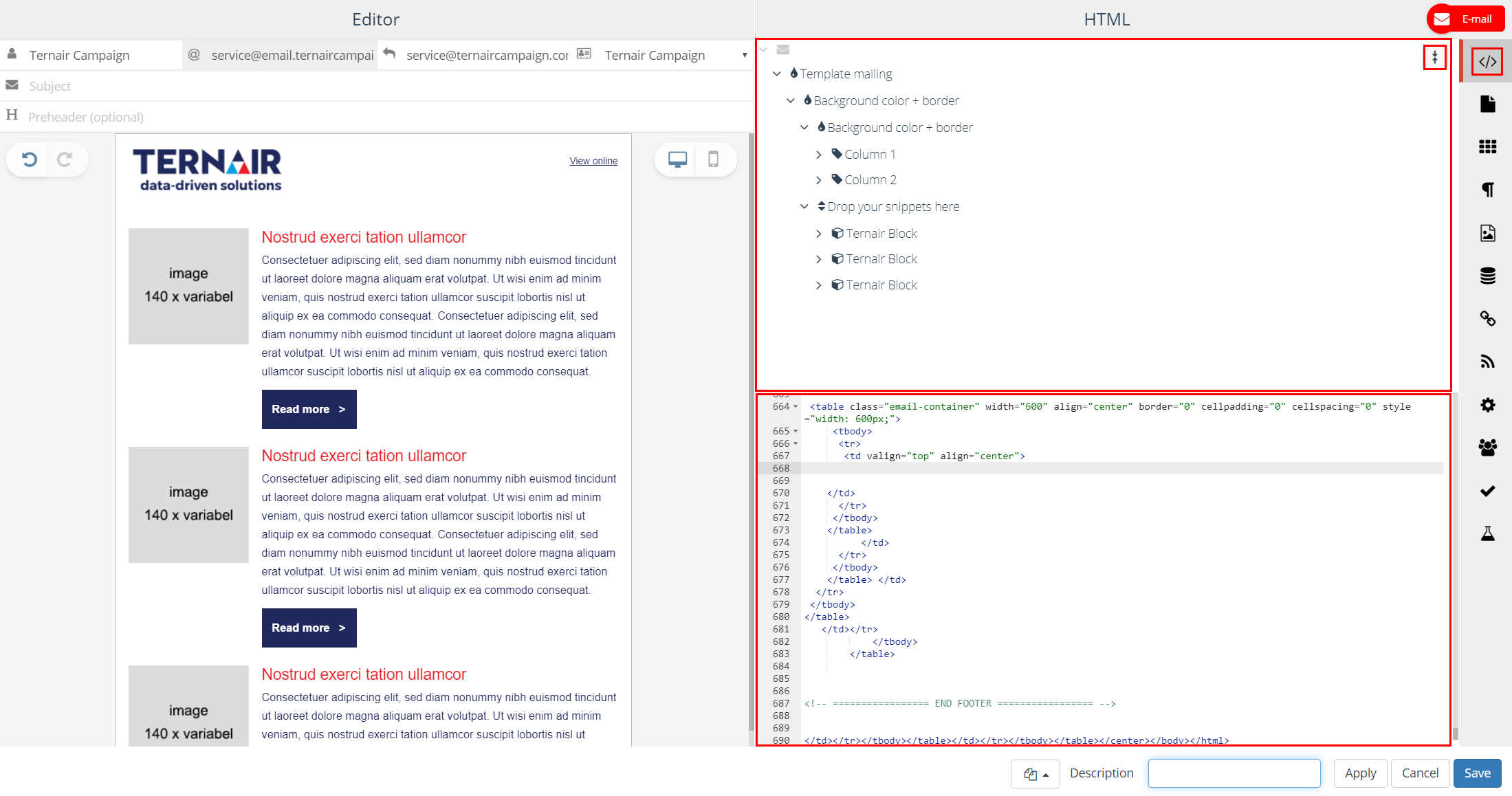 Background image 
The options for the email have been extended. It is possible to add a background image in an email.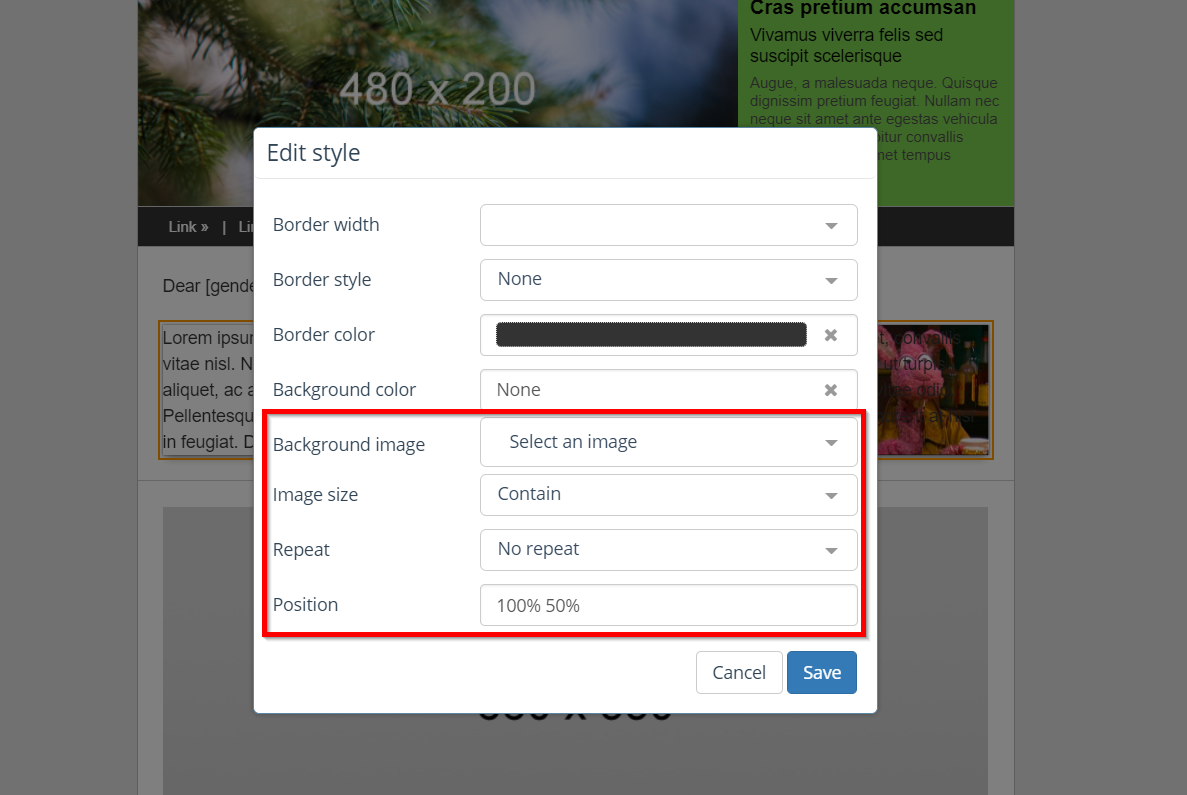 See email – background image for more details.
Video support
The email snippets have been expanded with Ternair Video.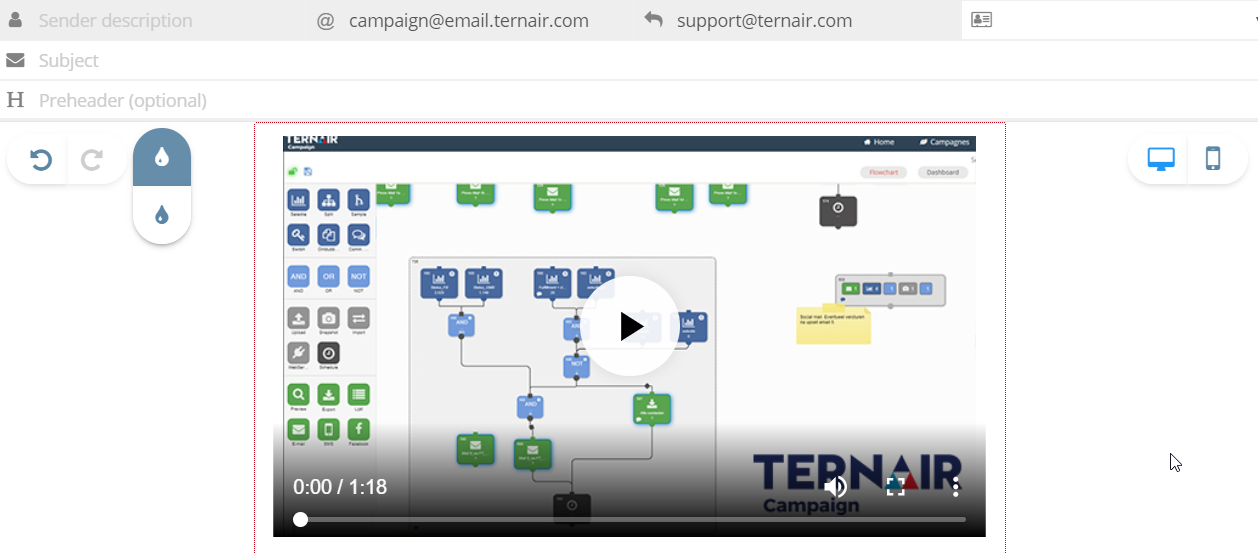 See email – video and HTML editor for more details.
RSS feeds
Support for enable editing and renaming RSS feeds from html.
See HTML editor for more details.
Ternair description
Support to use user-friendly descriptions on ternair elements.
See HTML editor for more details.
User content
Support to disable creating a user content snippet from ternair blocks.
See HTML editor for more details.
Extra information bouncer
In the email statistics more detailed bounce information is available.
Snapshot support data types
Snapshot block has been improved with support for data types.
N.B. The support in snapshot blocks for data types will not be activated until you save the snapshot block. 
Changes and bug fixes
Fix for dropdown in snapshot aggregation screen.
Various improvements related to authorizations.
Improved schedule notifications.
Various small changes to improve the robustness of the email editor.
Several RSS improvements.