Update 26-6-2020
Feature "recalculate all depending blocks" is once again available
UPDATE: Feature "recalculate all depending blocks" is once again available
Easier e-mail block selection for customization
It is now easier to select the desired e-mail element (text, image or block) where you want to make adjustments.
Remove contacts from runs
From now on you can remove contacts from run level.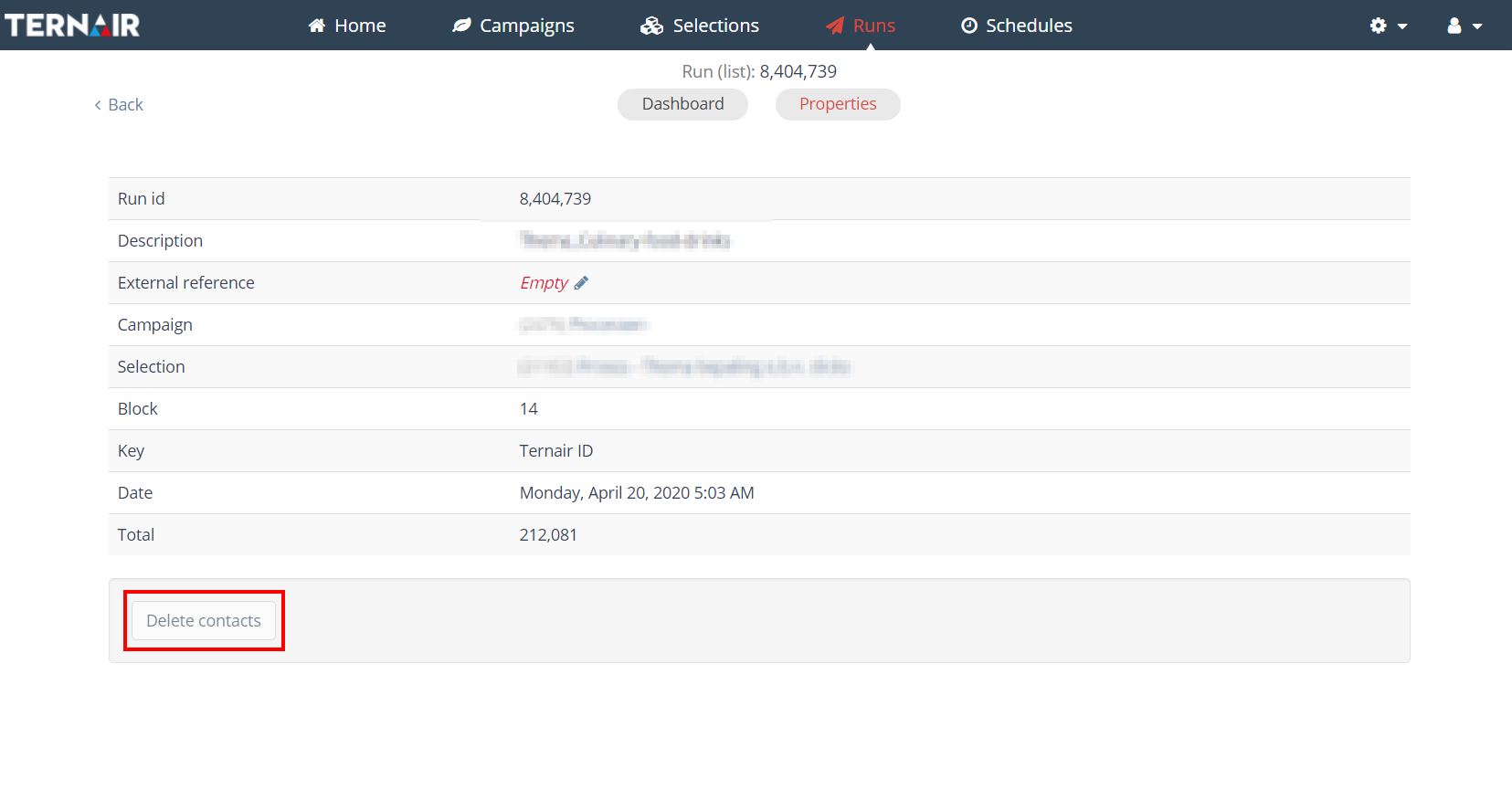 Webhooks can now forward requests to other pages 
It is now possible to (optionally) set a redirect URL when creating a webhook.
For example, you can use the redirect URL to completely set up your own double opt-in process within Ternair Marketing Cloud.
See Webhook for more information.
Link (full text search) extended with "does not contain" option
Within e-mail statistics > clicks it is now also possible to search for links that 'does not contain' a certain word.
Adjust e-mail address status
The status of an e-mail address (e.g. "suppressed") can now be reset directly.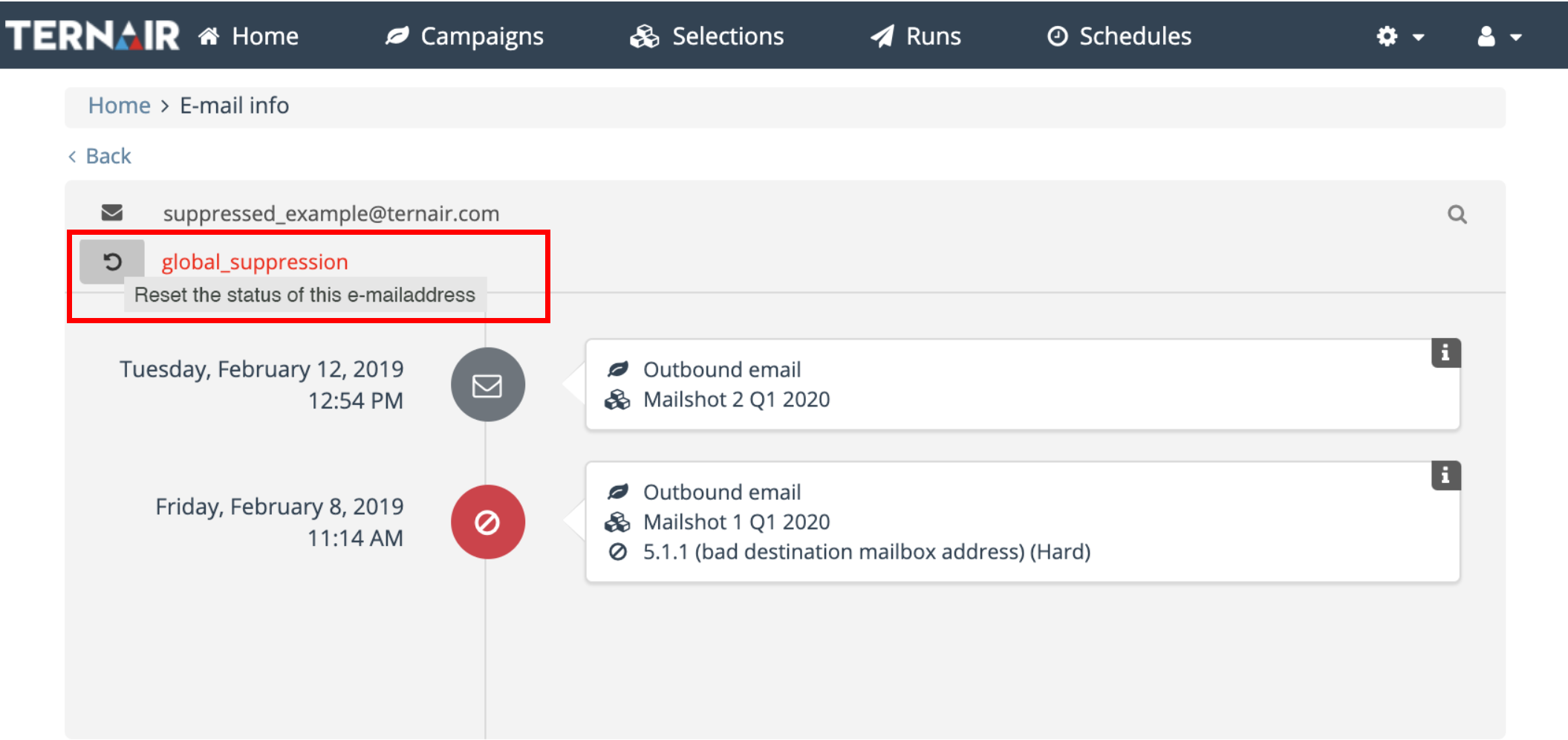 Execute multiple selection trees simultaneously 
The speed, scalability and robustness of the Ternair Marketing Cloud has been significantly improved by running multiple selection trees simultaneously.
Dependencies of selection trees
If you have multiple selection trees in one selection flow, and these trees are not connected to each other, they will be calculated simultaneously. If these trees are interdependent, then you should always connect these trees into one selection tree.
Webhook
This new functionality affects, among other things, the speed and operation of the Webhooks and the status of the selection blocks.
See Webhook for more information.
Changes and bug fixes
Improved handling in number of clicks/calculation CTR graph & export in statistics.
Online viewer link within preview tab now also shows selected test record(s).
Deleting a flowchart also deletes all "internal resources" present within that flowchart.
When copying and pasting an output block – previously set segment and/or offer code are no longer copied.
Further optimization of 'Ignore bot clicks' feature.
Several other improvements.