With the 'webservice' block a connection to an external webservice can be created.
In the global settings you can define webservices.
Via the 'Add new webservice' button a new webservice can be added. Webservices previously added are displayed on this tab. The webservice can be edited and removed by clicking the gear icon.
N.B.: the webservice block is only available after a webservice is configured in the global settings.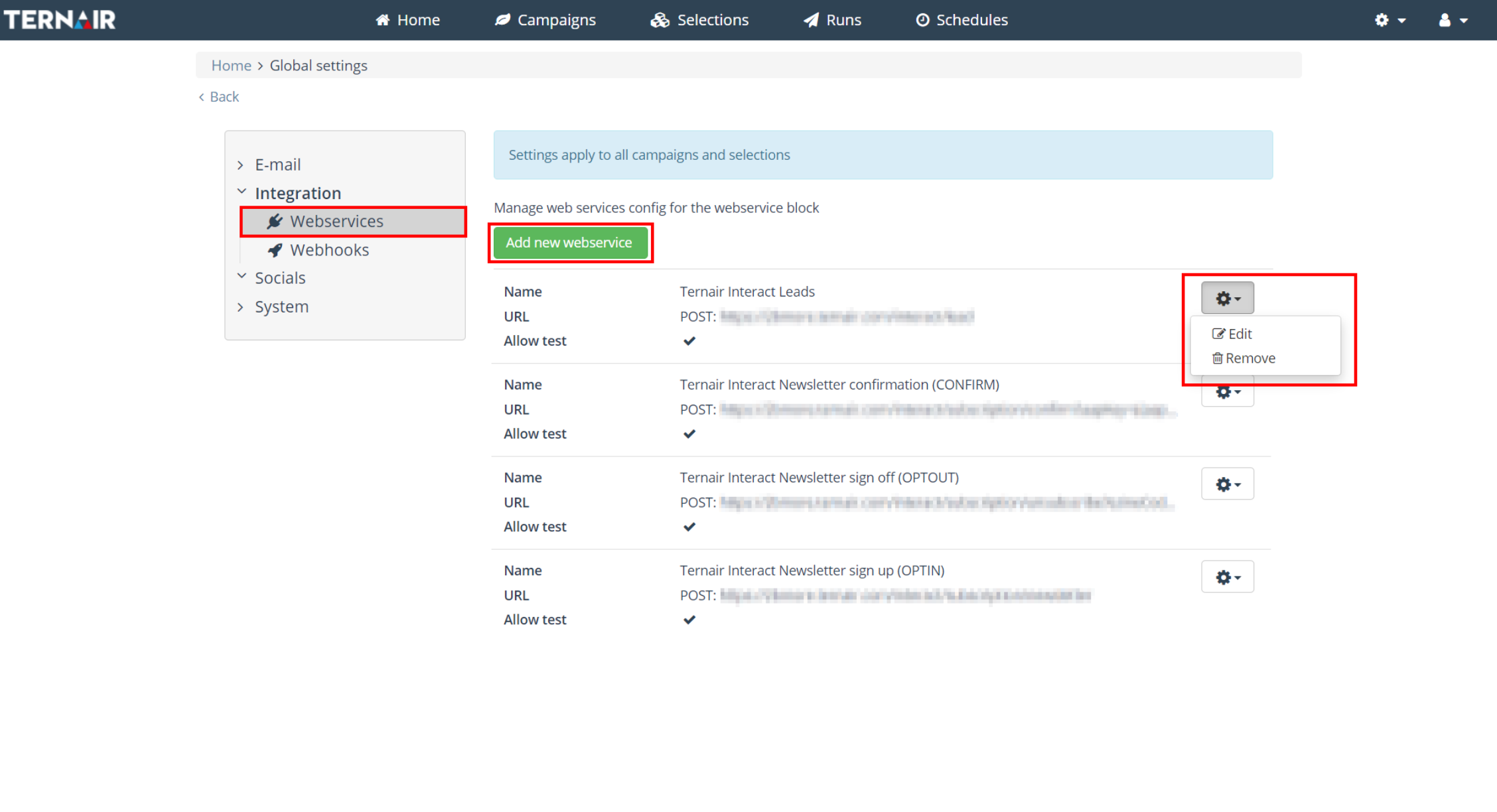 Add Webservice
Settings
Provide the settings to add a new webservice.
Name
Unique name for the webservice.
URL
The URL of the webservice.
Method
Select the webservice method (GET, POST, PUT, DELETE, PATCH or HEAD).
Authentication type 
Specify the authentication type for the webservice (none, basic authentication or Oauth2).
Allow test (optional)
Enable 'test' button in webservice block.
N.B.: When using a post method, clicking the test button executes the webservice call.
Additional settings for Body, Headers , Output and Advanced of the webservice block can be provided via the other tabs.
Body
Headers
Output
The mapping of the webservice block can be provided via the 'Output' tab.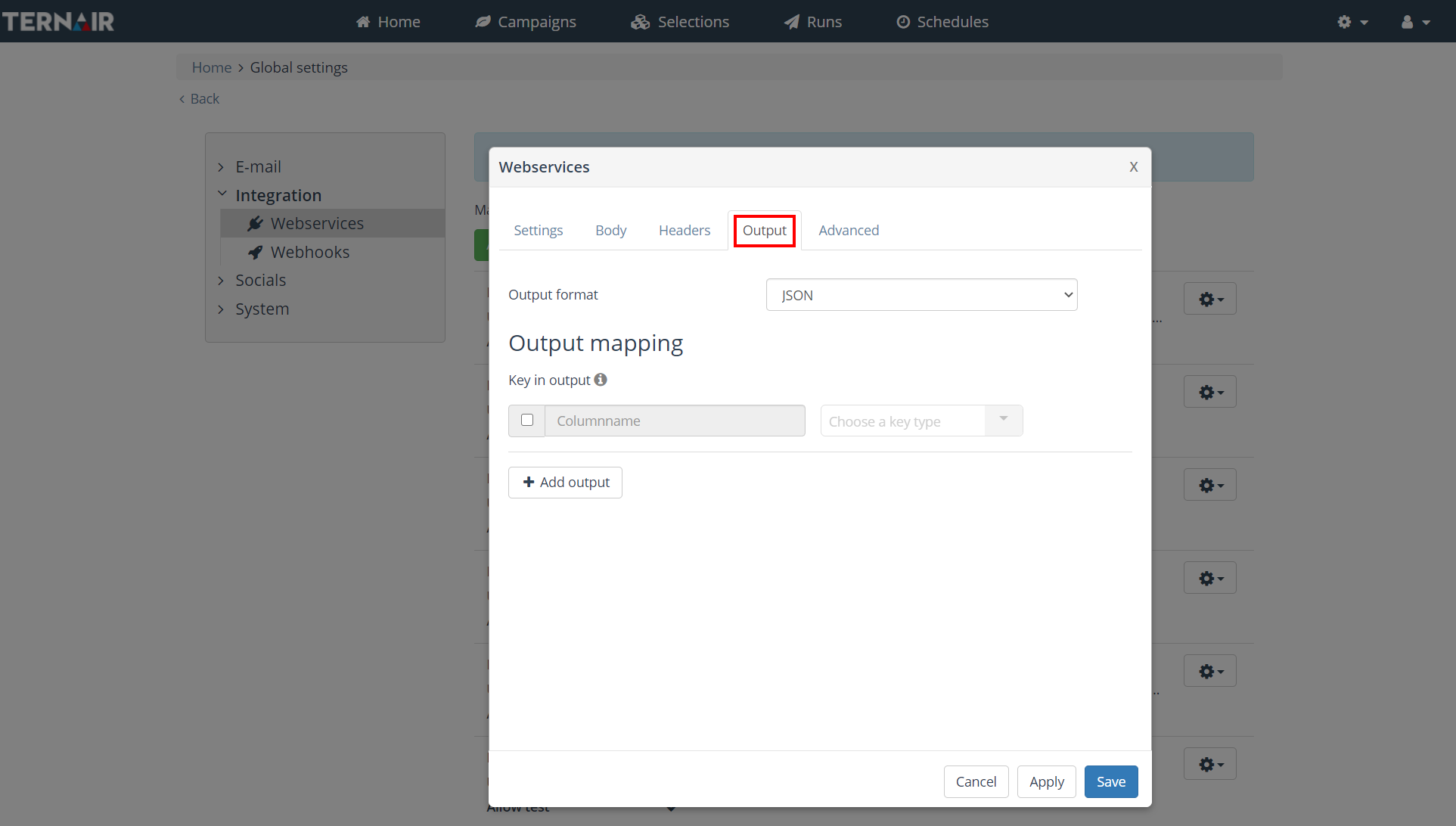 Define multiple keys
Multiple keys can be defined in one webservice. By clicking on the key field you can mark a primary key.
N.B.: It is not necessary to define a primary key.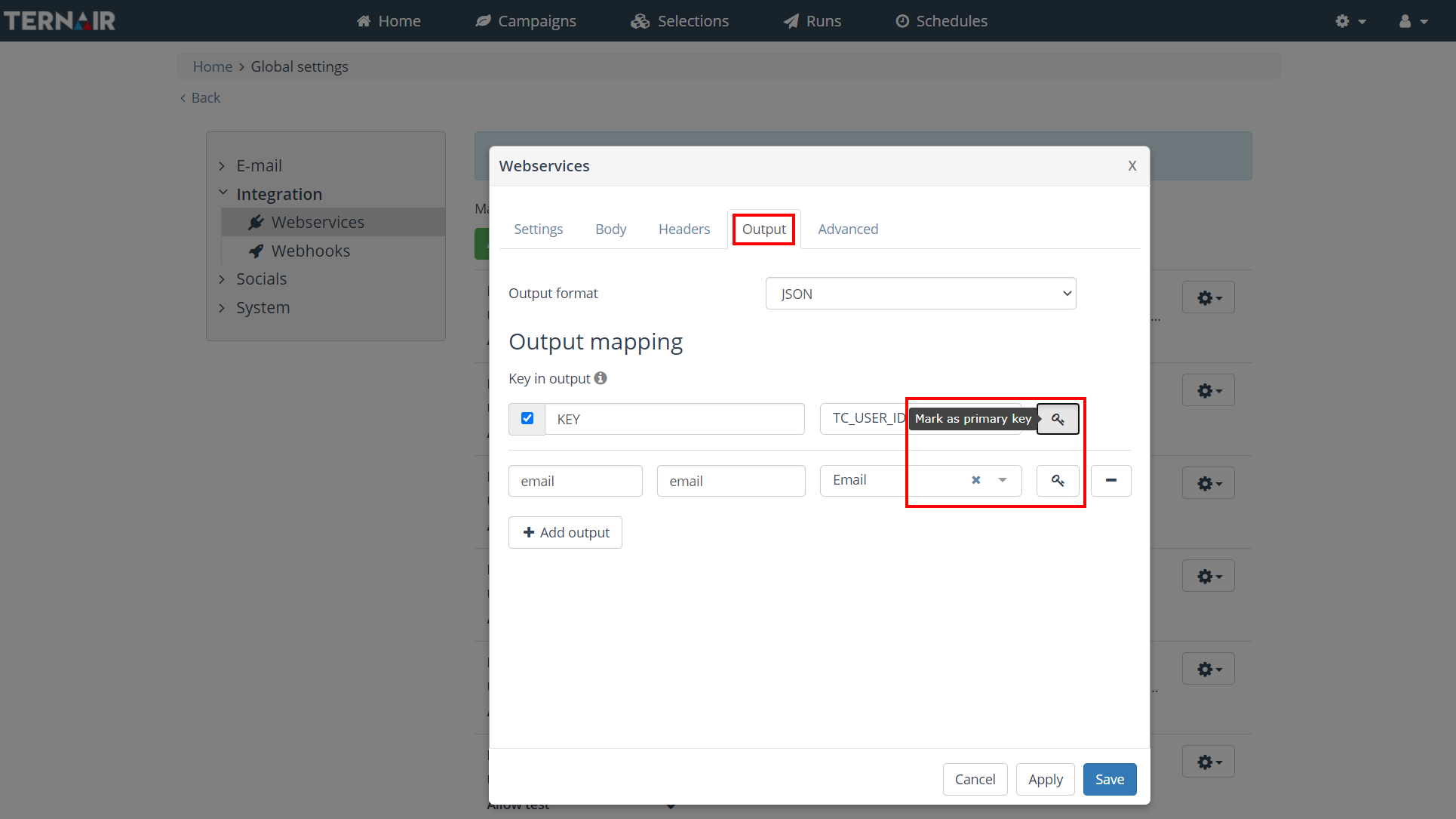 Advanced
With the 'Advanced' tab you choose between data enrichment or retrieve an entire dataset.