New block type: web service
With the 'web service' block a connection to an external web service can be created.
Using the web service block allows the user to, for example, enrich a data set or sent data to a third party.
N.B.: the web service block is only available after a web service is configured in the global settings.
See Web services for more details.
Email domain settings administration
The administration of email domains is added to the global settings.
In order to be able to correctly apply the domain settings these must be configured within your own environment (mail server) as well as with Ternair.
N.B.: a new or edited e-mail domain is only applied in new e-mail block(s).
See Domains for more details.
Usability email editor
Improved usability email editor:
Easier text selection
Fewer clicks to edit image properties (alt text, tool tip and hyperlink)
Slide the center bar right/left to enlarge the left/right side of the e-mail block (minimum screen resolution: 1920*1080)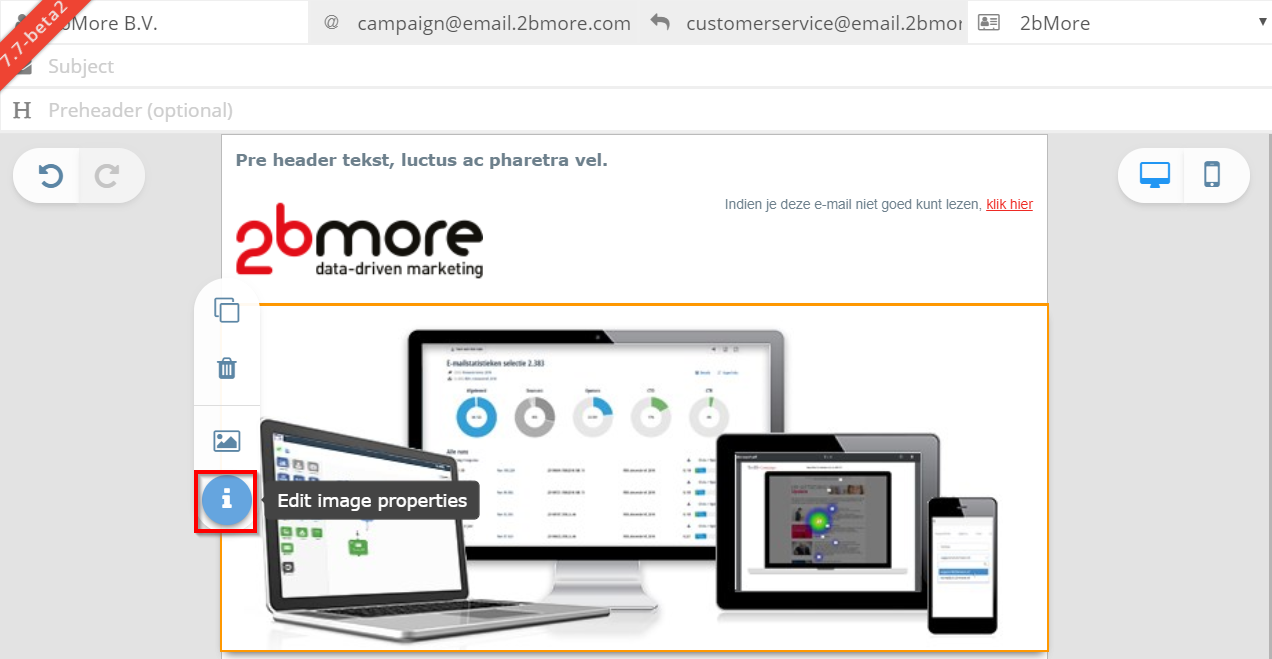 Visual rendering of runs with error(s)
If a run results in an error, this is shown visually in the runs and selections overview.
A red border is shown for runs that resulted in an error.
Changes and bug fixes
E-mail processing optimizations
Improved registration of clicks
Improved rendering of thumbnail images for templates
Check on Contact settings when executing or scheduling an e-mail block
Optimization uploading images in e-mail block
Various RSS improvements: including applying tracker wildcards for merge-on-execute items